About Angela
    Angela Wakeford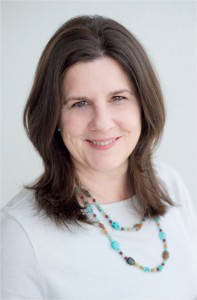 People often ask me why I chose to be a midwife. The answer is that it chose me. Midwifery was incorporated into my nursing training, and I realised I had found my niche. There is so much you can do to help someone have a good birth experience – the little things you do make a big difference," says Angela. "I like the fact that I meet so many different people and each birth is unique." Angela spent 15 years working as a midwife in the UK, gaining invaluable experience and furthering her Midwifery education (Post-registration BSc Midwifery Studies, Preparation of Supervisor of Midwives, Advanced Life Support in Obstetrics, Neonatal Life Support, Water Birth Training and Facilitation of Student Learning, Examination of the Newborn.) Angela has worked in the hospital and community settings and this has stood her in good stead for independent practice.
Angela Wakeford is an Independent Professional Midwife in Cape Town. After five years of solo practice, she joined the Birth Options Midwifery Team of independent midwives in January 2016.
From August 2020 , Angela will be going back to solo practice , as sadly the Birth Options Team is coming to an end .
She offers pregnancy, home birth and early newborn care, and is based in Fish Hoek, South Peninsula of Cape Town
"I am passionate about assisting women and their partners to make informed choices for their pregnancy and birth and in providing options for natural birthing. I take my cue from the UK, where evidence-based practices are important and do my best to incorporate both the holistic and medical aspects of care," she says. "I feel strongly about using the most up to date evidence and research to support my practice, which means I am always growing and developing as a midwife."